Sunkiss
Performers during 'Operation 4', August 2021

Sunkiss
is a four-hour performance piece revolving around the idea of 'slowness' in response to the acceleration of a once again rapidly forward moving world. In four sequences, Emirhakin, Negiste Yesside Johnson, Ratri Notosudirdjo, and Mylan Hoezen perform actions that stimulate energy and blood circulation.
We live in a time where our attention and even sleep are turned into forms of labor, being captured and capitalised upon; omnipresent connectivity, paradoxically, leads to a further disconnection of body and mind. The urgency with which the performance reflects on this condition is, therefore, translated into an approach that rejects emergency. Rather than following a script the performers endure in a slow motion — fully focused on the present moment. An emergent choreography arises whose full movements may only be grasped if the witness also endures.
The score of Sunkiss aims to create the experience of being close to the sun. Proximity, which can feel soothing and beneficial but also turn hazardous. The sound is based on a Shepard tone—a superimposition of sine waves with one-octave distance—creating a hazy, trance-like humming that helps both performers and audience to become further submerged in the moment.
Live registration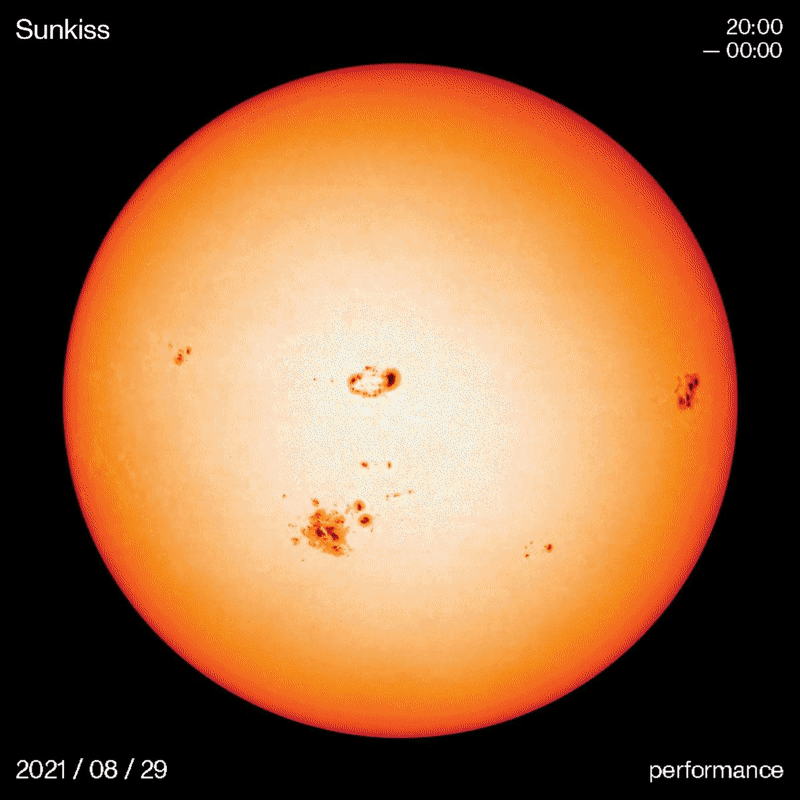 Operation 1 (Chin Resters)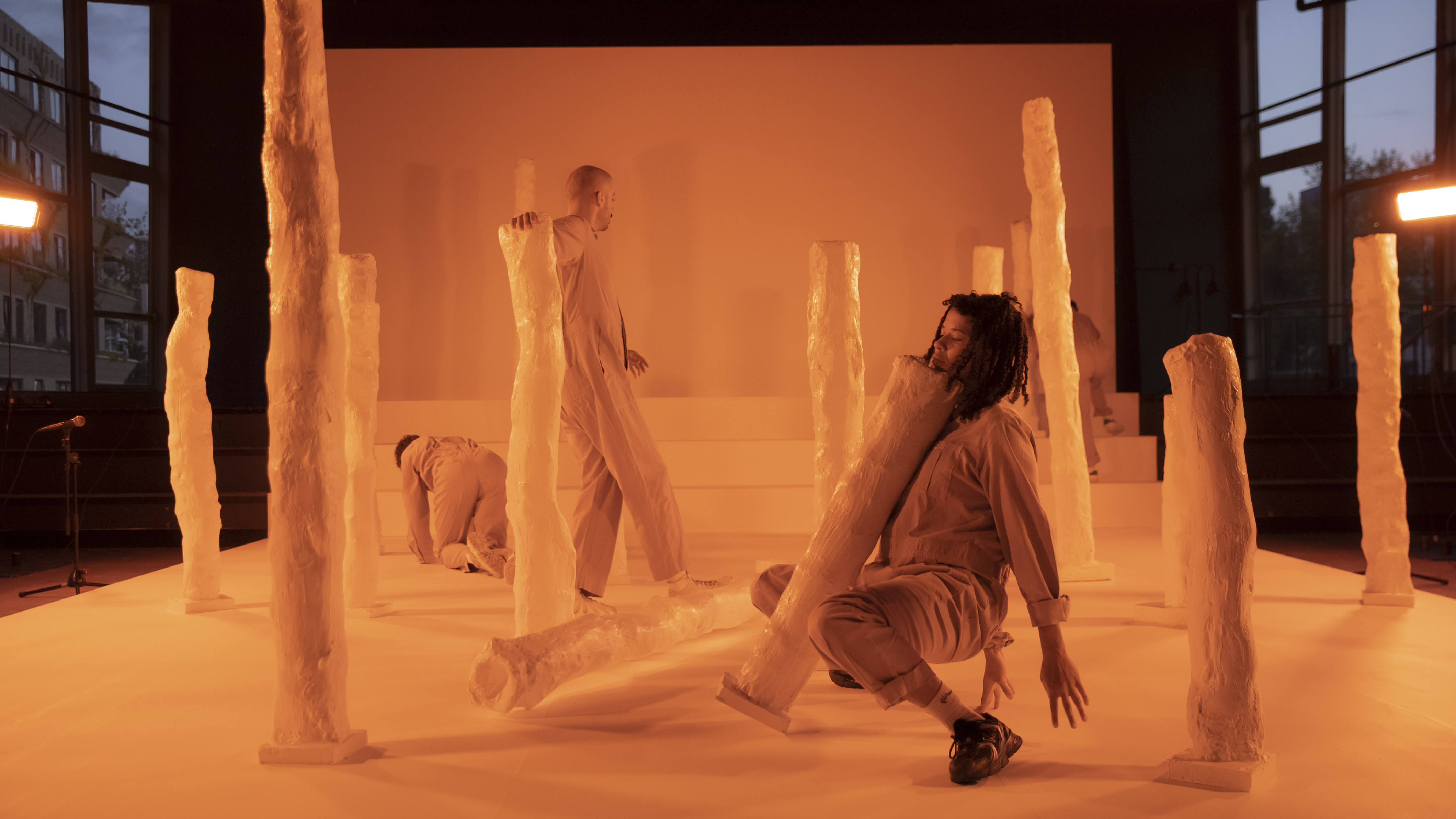 Connect with each other by finding each other's eyes
Inhale and exhale deeply three times
Rest the chin and close the eyes
Switching to other resters is encouraged
The chin resters can be moved and embraced by the practitioner
Release the voice while resting the chin
Fully immerse into the moment and let go of the day

Operation 2 (Glass)
Connect with each other by finding each other's eyes
Inhale and exhale deeply three times
Start vocalizing and proceed moving
Kneel down in front of a plate of glass and gaze frontward
Decide when to start movements in the space while carrying the glass
Carrying the glass can go with: lifting the glass up and down, laying the glass on the body, blowing hot air towards the glass, rubbing the face and body against the glass
These actions can be executed together with other practitioners
Use the voice for energy release and find harmony together
Operation 3 (Water)
Connect with each other by finding each other's eyes
Inhale and exhale deeply three times
Hold a water container and let it rest in both hands while vocalizing
Carry several water containers and find a balance while moving them
Resting areas can be created by grouping water containers together
Two or more practitioners can move together with containers resting in between their bodies
The practitioners may choose to close their eyes while lying or when walking
Communicate by using the voice, eyes, and touch