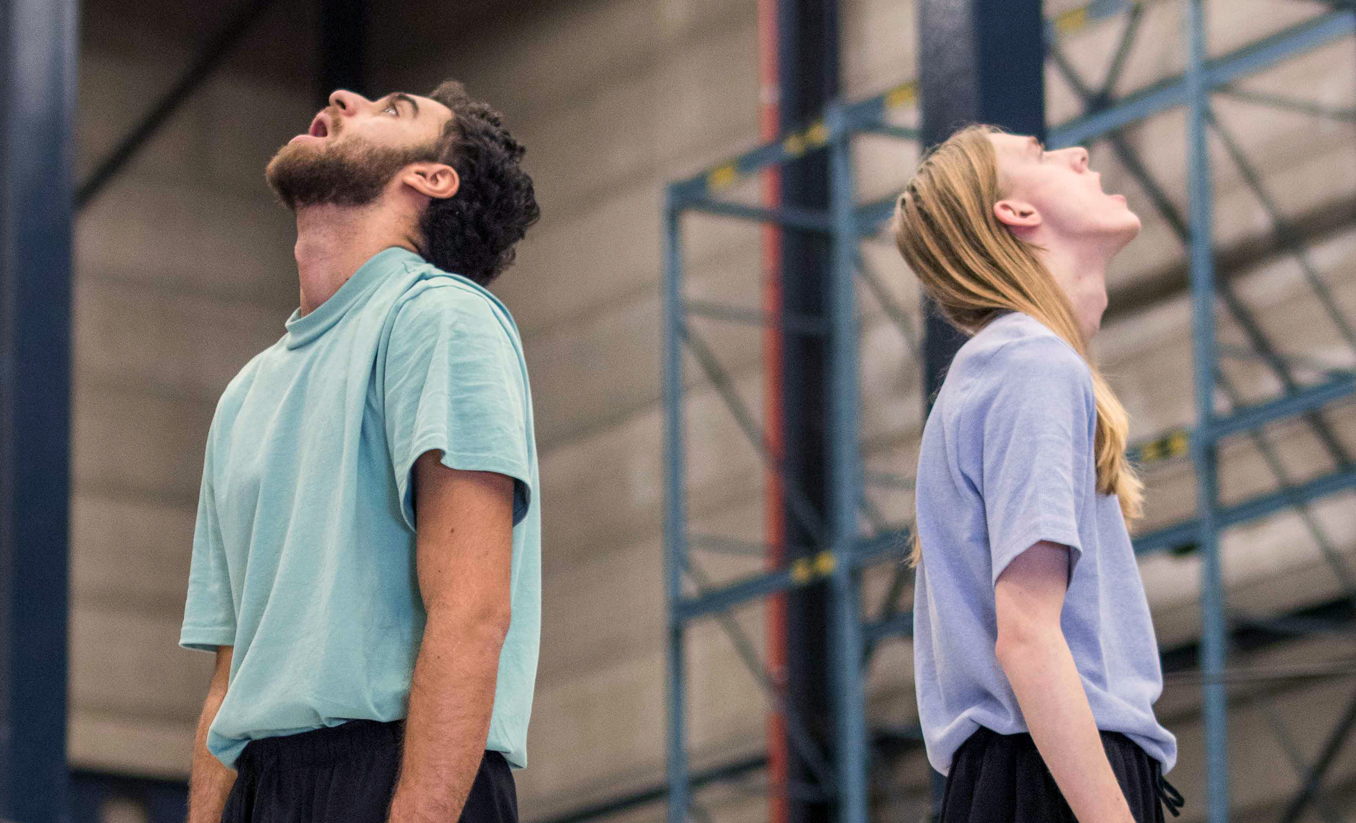 Endless
(2020)
Long durational performance in which the audience decided the course of the work through the use of an app. Situated on a height of two meters, the performers were instructed and guided by a voice-over to execute a total of twenty-one operations which all varied in intensity, harmony, endurance, and group effort.
Scroll down for all operations
---
And the forest began to sing
2020
Make a circle with backs facing each other
Connect the dorsals of your hands
Gaze to the front
Vocalise
Find harmony with each other


---
Avalanche!
2020
Make a line
Slowly move your center left to right.
Lift your arms and let out a 'ha!' sound at the top
Find your own rhythm but follow the group immediately when a 'ha' sound is heard